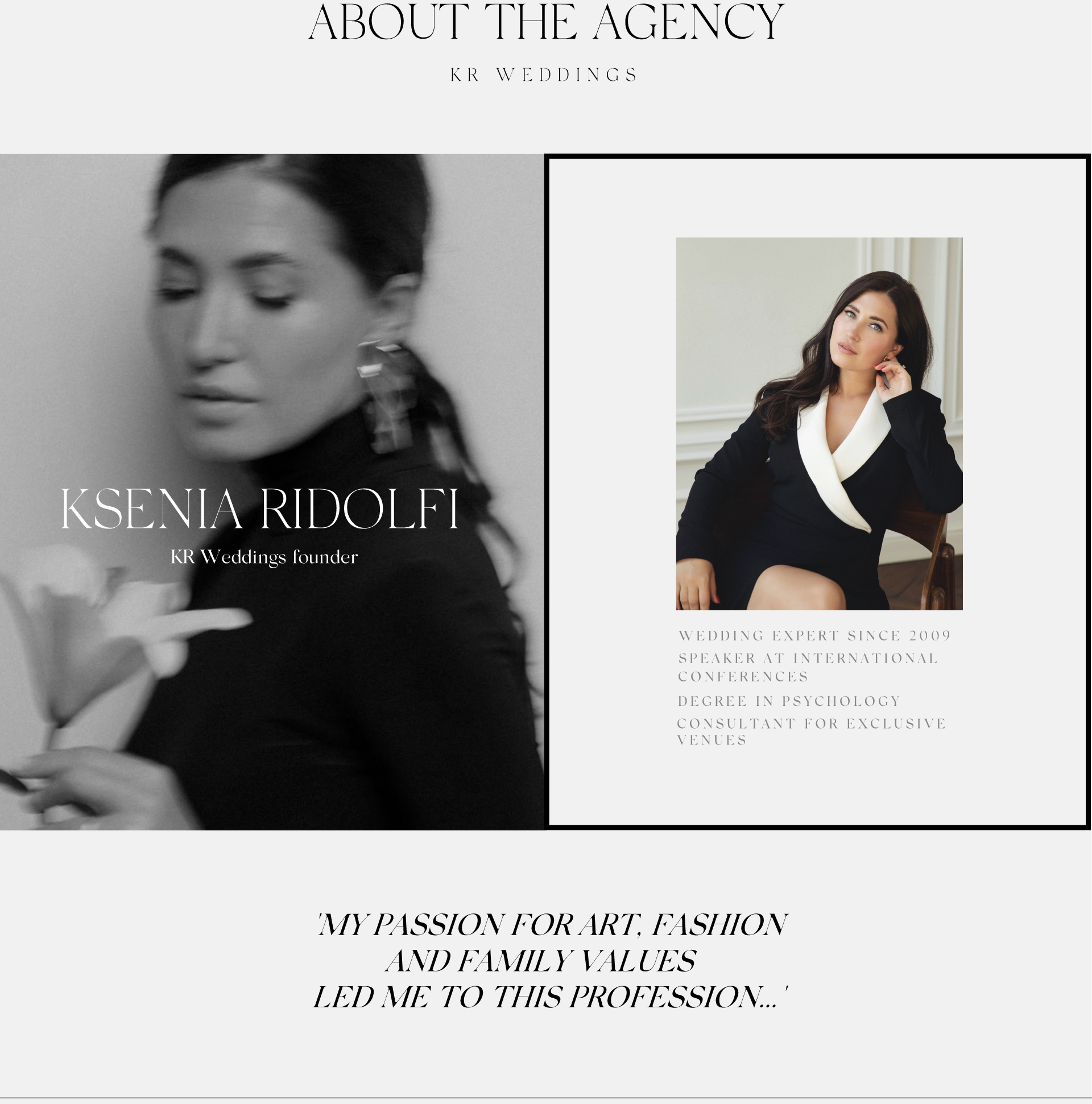 High-End Weddings in Italy and France since 2010
Our weddings are like pieces of jewelery, we carefully handcraft each of them. 
We do just a few selected weddings per year, for the most discerning clients.
Our weddings are distinguished by special delicate taste, sense of style, beauty, and class. 
We value our clients' time, privacy and security.
We know the region where the wedding takes place, speak the local language and know the subtleties of the European system.