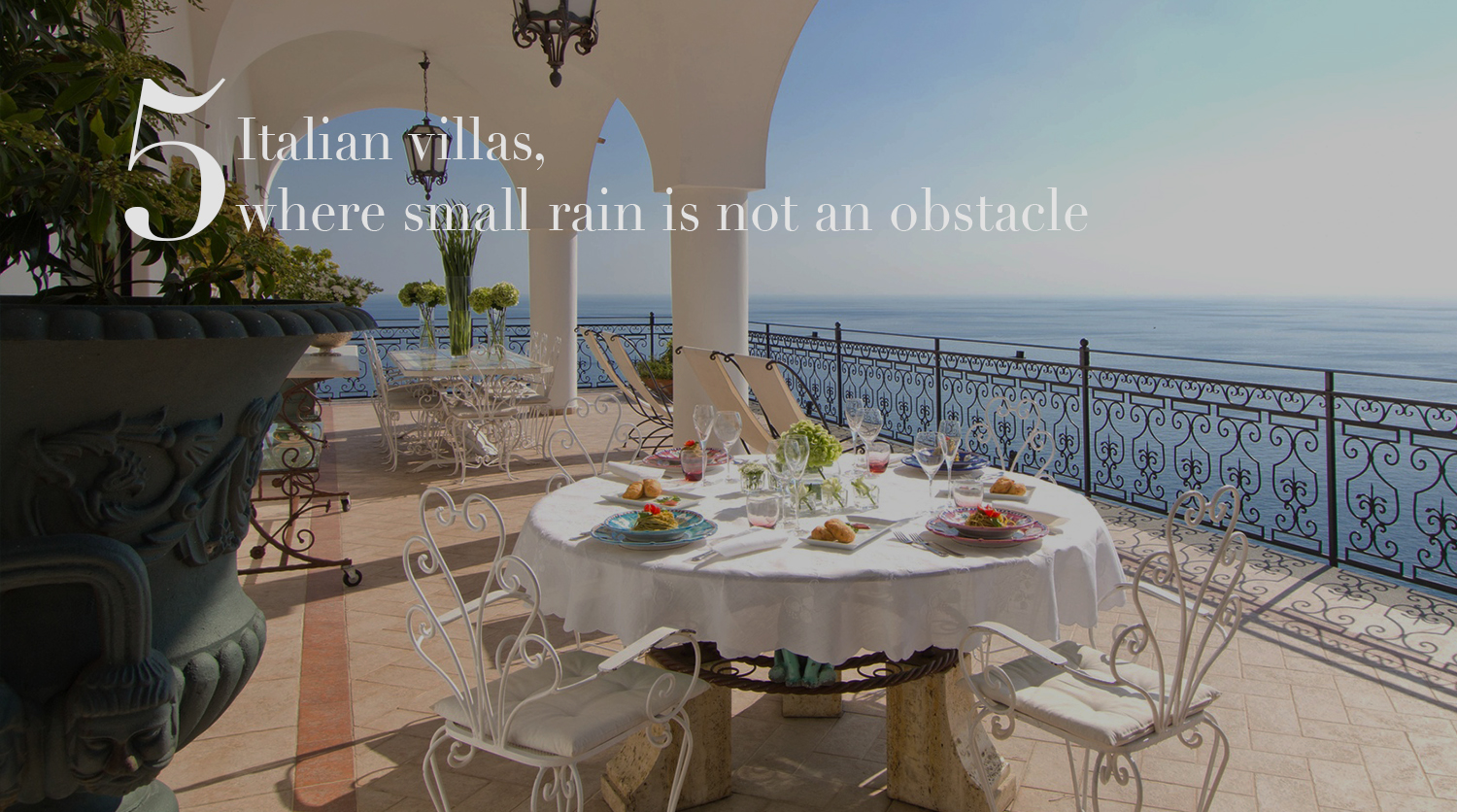 Where in Italy you can plan you wedding, so no rain can ruin it? We know the answer, and your wedding in Italy will be magical!
Most of you imagine Italy as a country with perfect weather, but in fact it is not always like this. Of course, it's highly doubtful, that you will get under a snow storm in the middle of May, but little issues like a small rain still can happen. And if we are speaking about a wedding planning, sure, that you always need to be prepared for everything, because this day is one of the most important in your life. This is why we decided to make a list of five villas with beautiful terraces, where there is no need to be scared of rain. Your wedding in Italy will be perfect, with beautiful views and no stress. 
1) Villa Mangiacane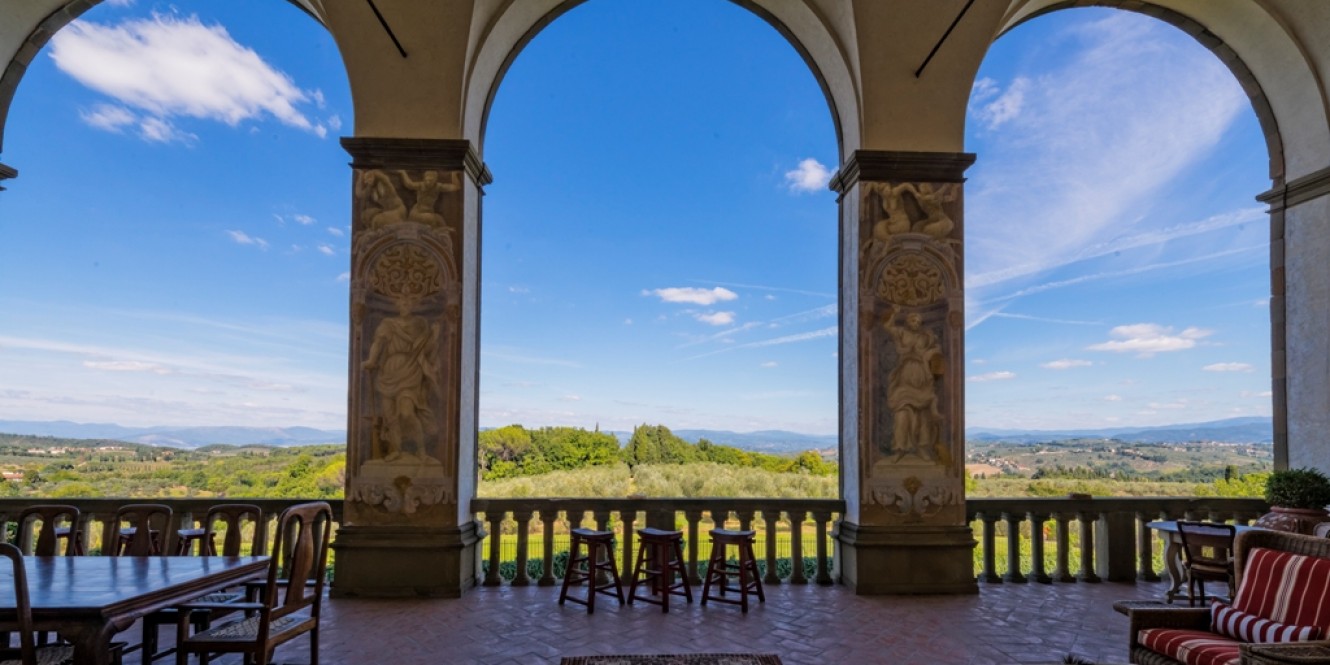 This villa is located on top of the hill in Chianti, only 12 kilometres away from Florence and close to other important cities of Tuscany region (Siena, San Giminiano, Arezzo). They say, that Michelangelo was taking part in painting the villa. It was built in XVI century, and now it is reconstructed and ready for your guests. From the terrace of the villa (maximum - 40 guests) you can enjoy a fantastic view over the vineyards (by the way, this is where you can have a ceremony), and in the evening you can watch fireworks from here. More information and photo you can see here.
2) Villa San Michele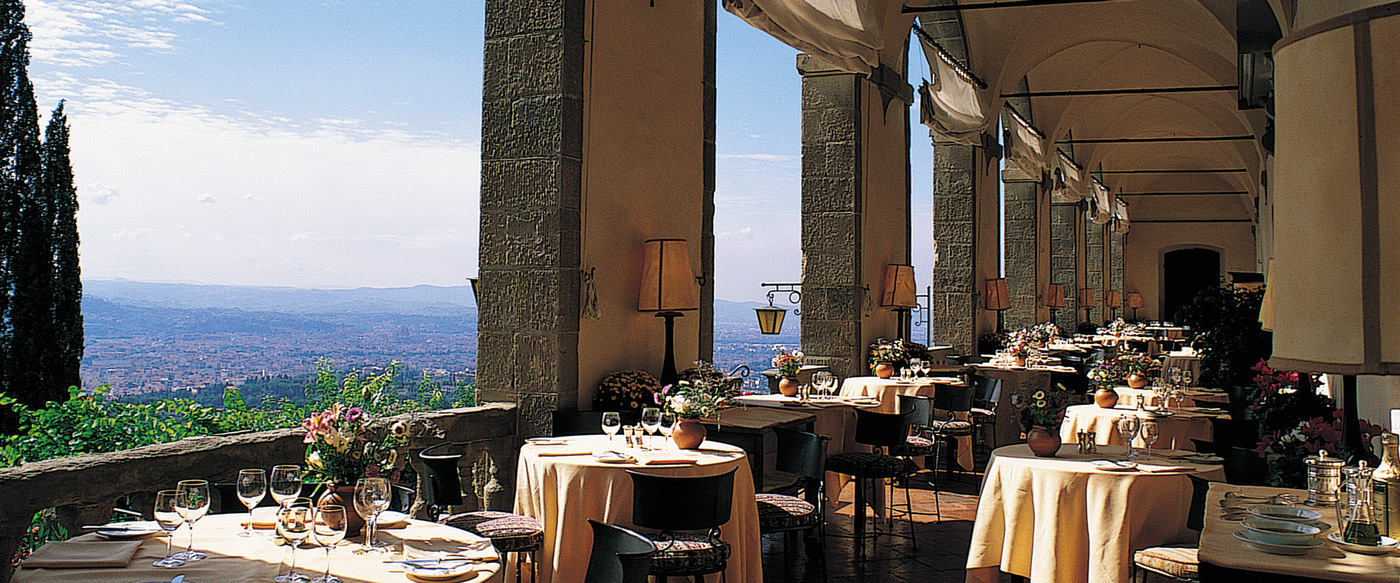 If you always dreamt of having your wedding ob vineyards this villa is a perfect solution. Florentine hotel with the view to the whole city, located only 9 kilometres away from it and suitable for a wedding of 110 people. The villa was built as a monastery in XV century and in 2014 it became one of the hotels of Belmond hotel chain, so you are guaranteed to have exceptional service. Here you can enjoy city view despite any climate changes, and your romantic mood will not be ruined. 
3) Villa Oliviero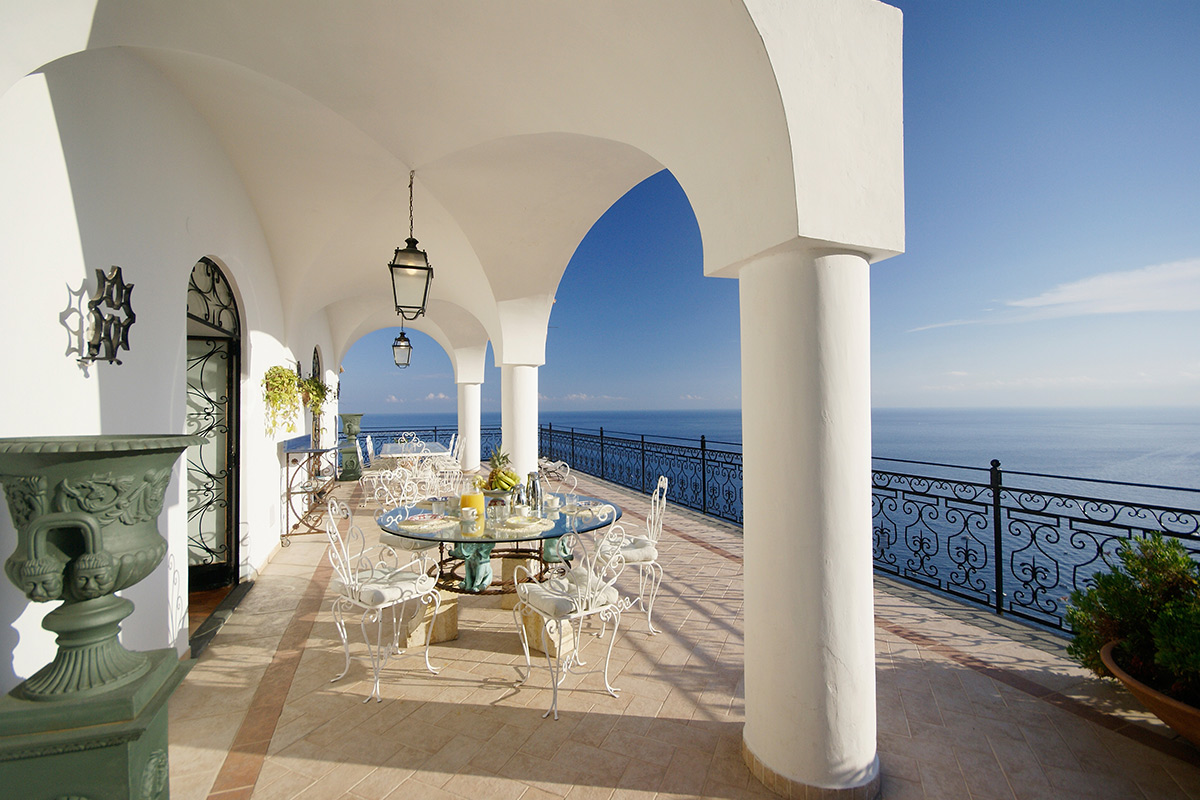 The Amalfi coast and its most exclusive part - Positano - are famous not only for fantastic nature but for a variety of luxurious villas. One of them is villa Oliviero, with suits for 12 people of your closest ones and a terrace for 60 guests. You should expect breathtaking sea-view and fantastic hospitality of Oliviero family - the owners of the place. And their personal chef will cook all that you desire. More pictures and information see here.
4) Villa Cimbrone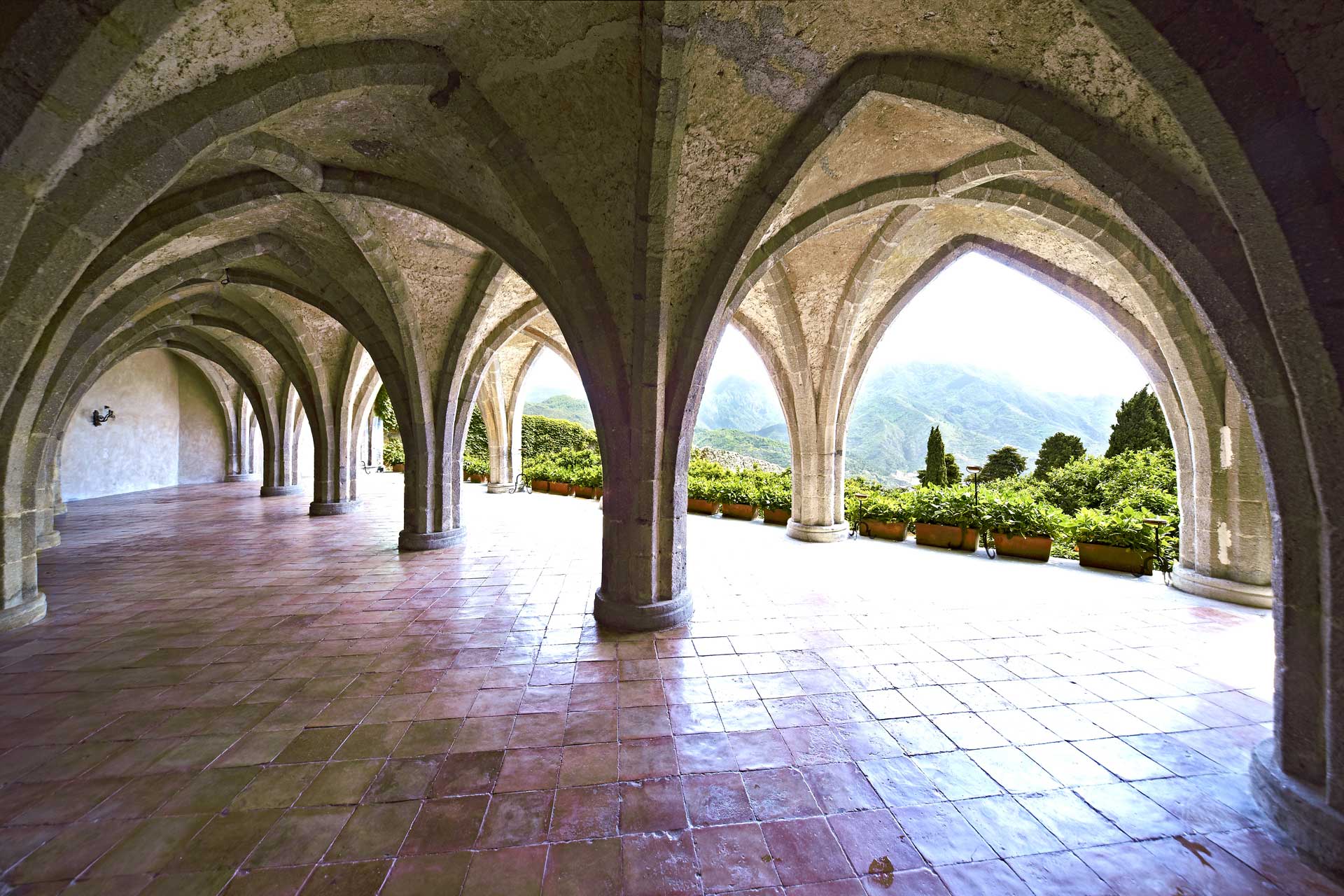 This villa is one of the most luxurious and ancient (XI century!) in the whole Italy. It is located on one of the hills of Amalfi coast, so you and your guests will enjoy a marvellous view over the bay. The villa has a beautiful opened hall with fantastic ceilings that you can find nowhere else. Imagine this hall, decorated with chandeliers and candles - this is just a fairytale! The villa has 19 suites, that all can be rented for you exclusively. More photos see here.
5) Hotel villa Cortine 

This villa in the style of neoclassicism was built in the XIX century on the coasts of lake Garda on the Sirmione peninsula. Ancient roman poet Catull was dedicating poetry to this fantastic place. Columns, terrace under the worm Italian sun and a panoramic view over the lake are waiting for you and your guests (the villa is perfect for a small wedding with the closest ones). All the suites are decorated with Murano glass. You wedding on Italian lakes will be truly luxurious! More pictures here.
Imagine these villas with the right decor (fresh flowers, gorgeous chandeliers and thousands of candles) - isn't this a dream?