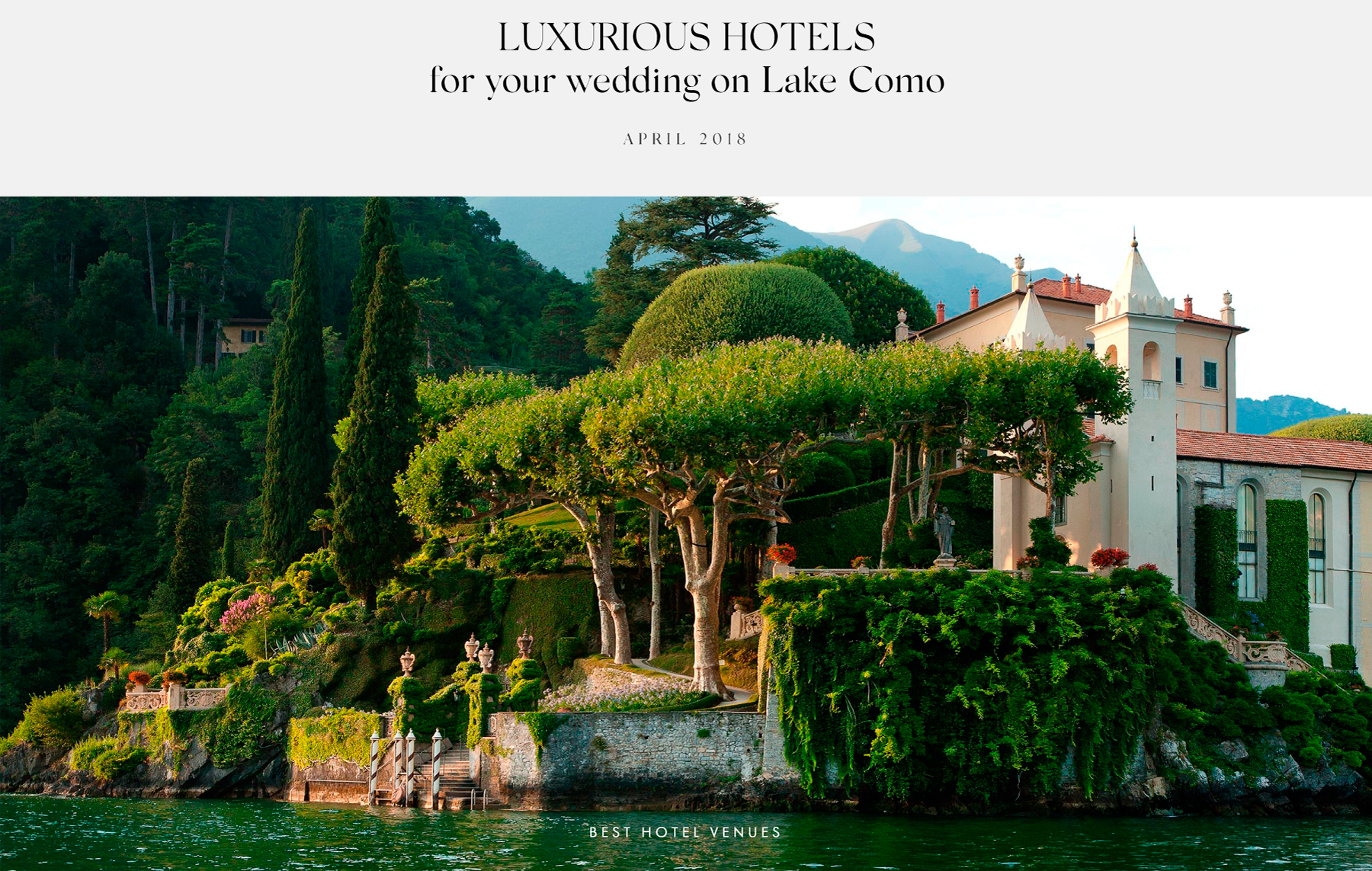 It often happens, that future newlyweds, prefer villas to hotels. It's no surprise — hotels rarely give the opportunity for an official ceremony and set up a curfew for music hours and loud rejoicing. Not on Lake Como!
Now you can have everything! Many hotels permit to have an official ceremony and create special spaces for an afterparty. Besides, every Como hotel has its own picturesque wharf, and the vicinity to the airport is also a big plus to consider. This is not all: hotels are extremely convenient to place your guests (villas often don't have enough suites), and are great to plan welcome-dinner before the celebration and a brunch or a BBQ the day after. But the real magic starts when you decide to rent a whole hotel for a few days! Don't forget also about high level of service — each hotel usually has a spa and a concierge to help you relax and fulfil all of your desires.
We chose the best Lake Como hotels for you and would like to explain you, that they are as great for your wedding, as any private villa.
Casta Diva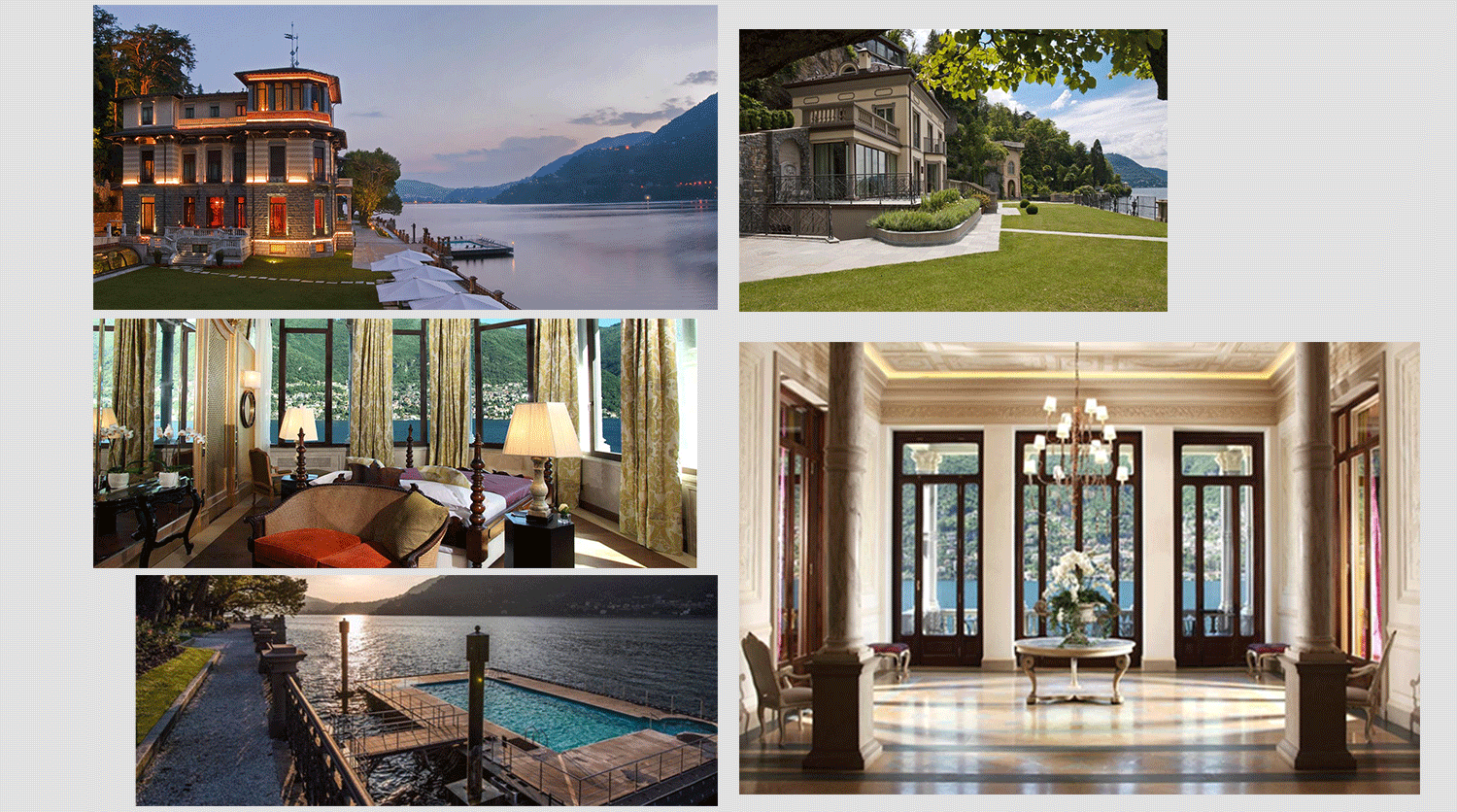 6000 — 12000€ while renting single spaces, from 200 000 € while renting the whole hotel for 2 days.
This fashionable and exclusive hotel has 73 suites in disposition. Almost all the suites are luxurious and several of them are located in the villas, situated on the 26 square km of the hotel's territory. You can also rent the hotel partially, and trust as, there definitely is a space for every part of your celebration.
— The ceremony (also the official one!) can be planned by the water, where the views of the lake will make your head spin. This is a very cose and picturesque place (up to 150 guests). 
— The reception will perfectly fit in the landscape of the main meadow (up to 200 guests), where you can listen to music until 23:00.
— For those who are ready to party day and nigh there is a great lounge bar — here you can have an afterparty until 2:00.
— The fireworks are permitted and it will look great next to the singing fountains, which are already there, on the hotel territory. Your first dance and cutting of the cake will look perfect next to them.
— If you rent the whole hotel, you can have a unique opportunity to arrange the ceremony and even reception directly on the water. The hotel permits to set up a platform in the middle of the lake.
Villa D'Este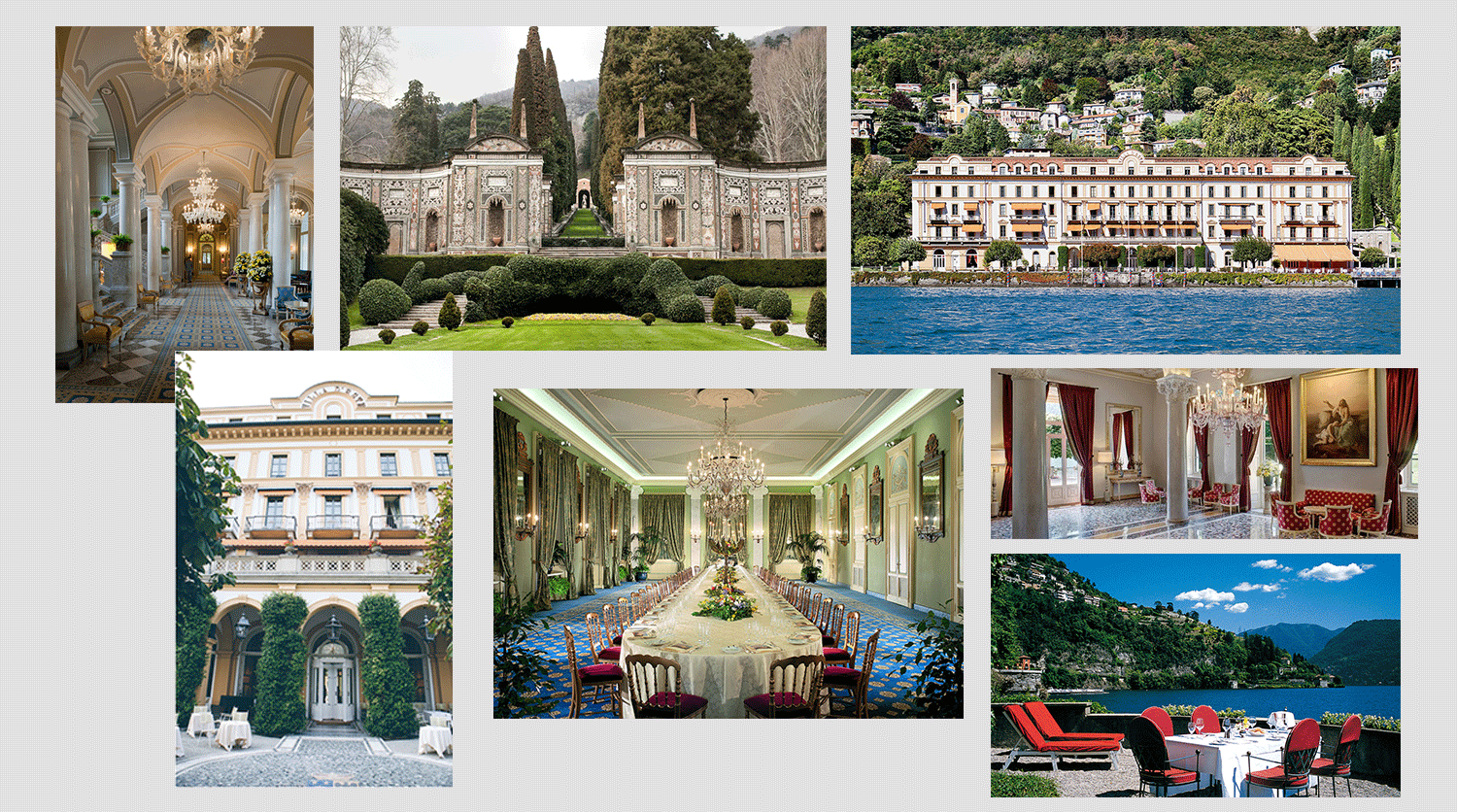 8000 — 20000€ while renting single spaces, full rent price on request.
This historical hotel is a favourite place to relax for many politics and royals. All ten hectares of the territory and the architecture of the palazzo are classy and majestic. The hotel is located close to a small town named Cernobbio, so if all of your guests don't fit into 125 suites, they can always live near and won't even need a transfer.
— The ceremony can be planned by the water or in front of the outstanding XVI century mosaic (up to 300 guests). 
 — We can arrange your aperitif by the lake, where you can enjoy the views and the fresh air of the Alps.
— There are two internal halls for the reception: one for a big celebration up to 150 people, and another for the intimate one (up to 40). You can dance until 00:00 in both halls. And if you want to rent the whole hotel, we can arrange the reception outside, where more people can fit. 
— Best place to cut the cake is by the lake, it's also a good spot for the fireworks.
— The hotel has its own club, that works after midnight (especially for those, who are never tired of dancing).
Sereno Hotels Villa Pliniana rent — 90 000€, hotel rent by request.
The complex has two parts, which are located 5 minutes driving from each other (or 3 minutes by boat):
1. New hotel built in 2016 with 30 luxurious suite, all of which are very modern in terms of design (you can plan a laconic reception with up to 150 guests). Good news for foodies: the restaurant of the hotel has one Michelin star: chef Lenzi will make modern Italian cuisine. SPA Valmont is also located on the hotel territory, so the bride and her bridesmaids can enjoy exquisite relaxation before the wedding.
2. Villa Pliniana has 17 luxurious suites (up to 36 people). It will be perfect for your ceremony and reception. This is the only villa on Lake Como, where music can play until dusk (or more!). Besides, the fireworks are permitted, so festive mood is guaranteed. Ceremony will look just perfect in the charming garden or on the terrace. And in case the weather will not be great, there is a gorgeous internal hall for up to 80 people.
Here you have several options — if you prefer modern design and your ceremony is already planned in a church or in the hall, you can have welcome-dinner, accommodation and reception at the hotel.
If you are more into classics and plan not only reception and accommodation, but also a symbolic ceremony — villa Pliniana is perfect for you.
If your guests are about 100, you can rent both at the same time (the complex capacity is up to 100 people).

Grand Hotel Tremezzo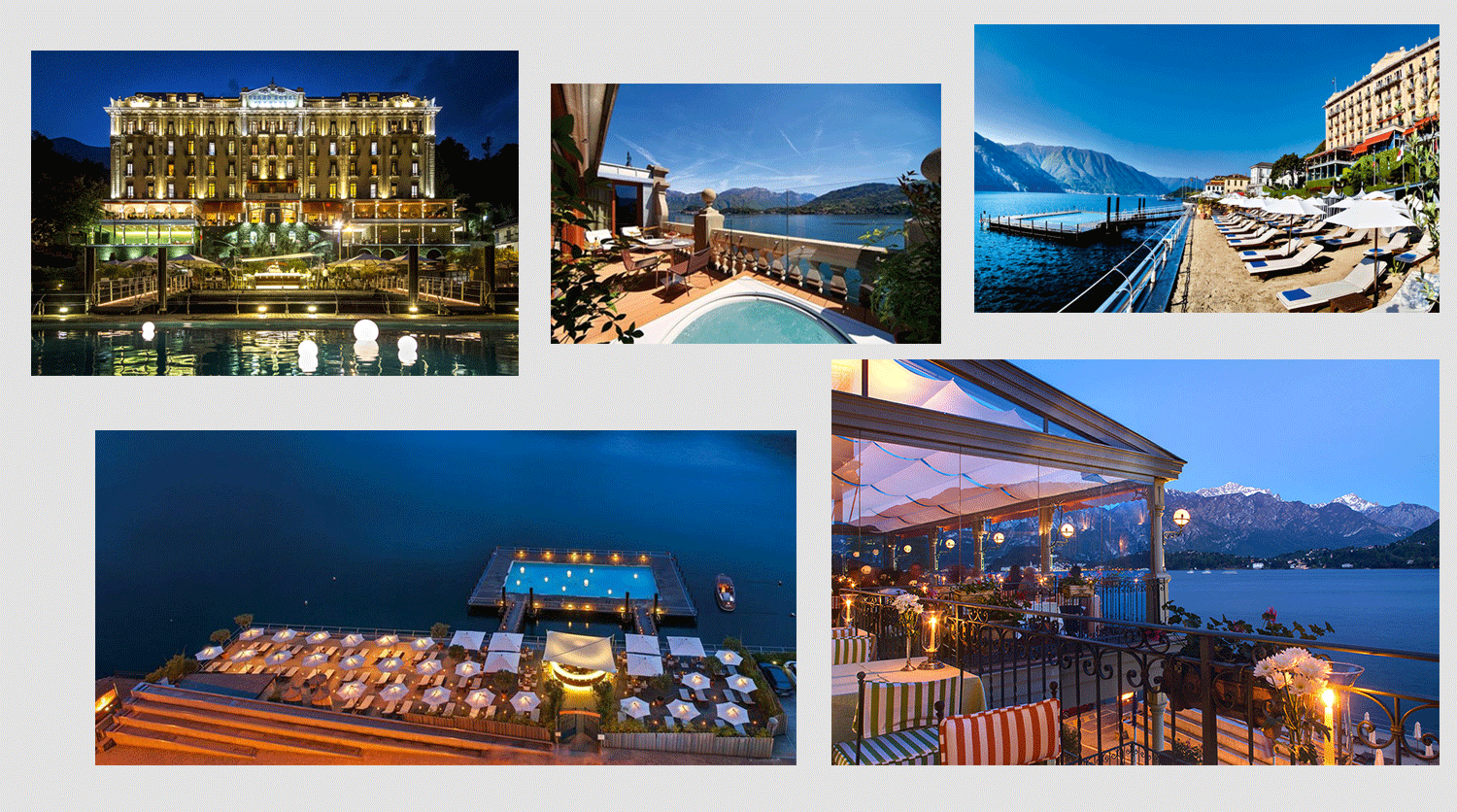 This fashionable hotel is extremely popular with young couples and has 90 suites.

— The ceremony can be planned in the garden (up to 30 people), but if you dream of a lake-view, we recommend to move to villa Balbianello which is only 5 minutes driving away. If you decide to rent the whole Grand Hotel, the ceremony can be held close to the pool, where you also have more space.
— The reception will look gorgeous on the terrace with the view of Bellagio (up to 60 people). You can also arrange it close to the pool (up to 75 people). And if you prefer classics — the internal hall will be perfect (up to 100 people).
— There is a place for an afterparty after midnight and the fireworks are, of course, permitted! 
Wedding on Lake Como is a true fairytale, and we would be happy to plan it for you!