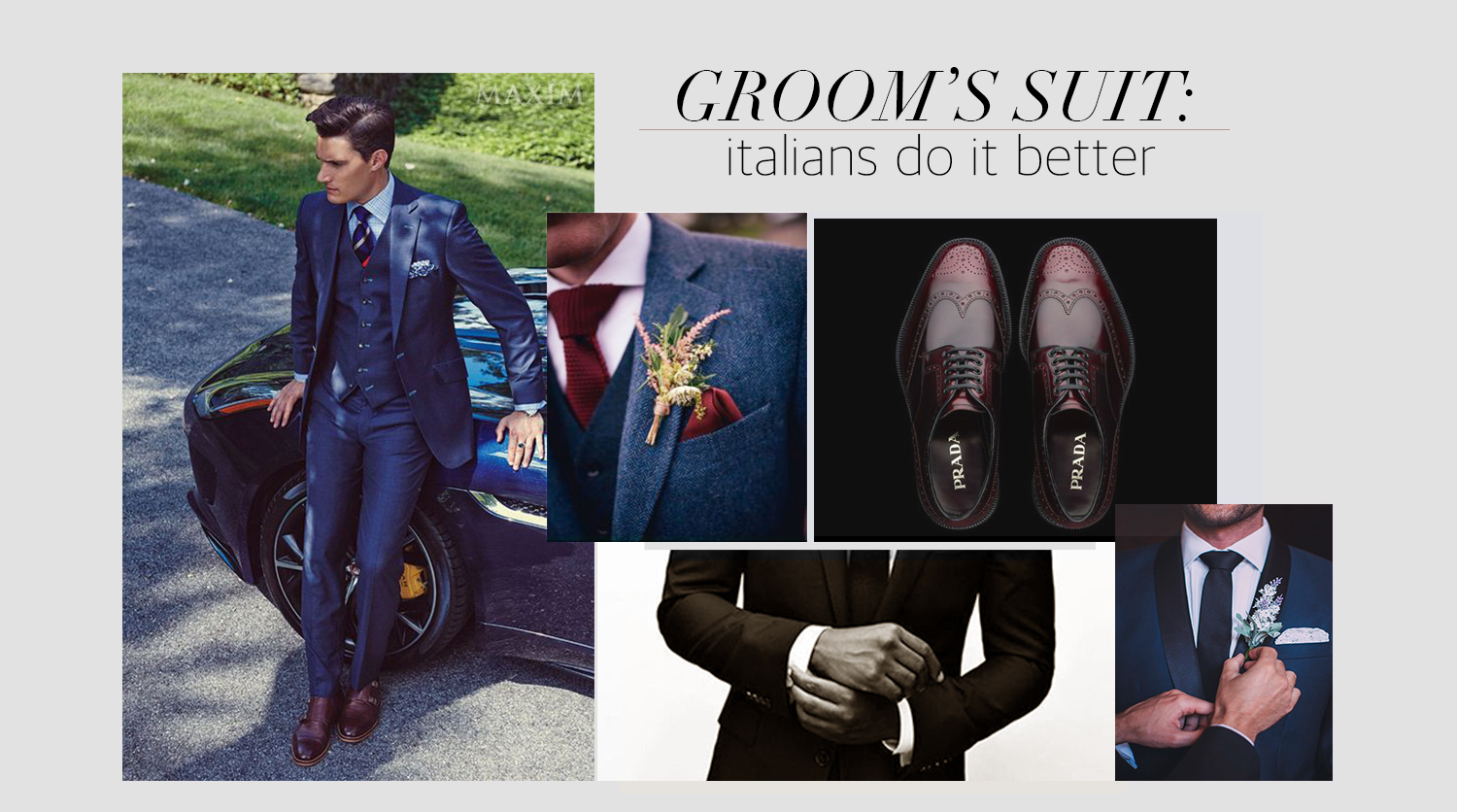 Italy is famous not only for the diversity of nature and amazing cuisine. Italians are known worldwide for their excellent taste, elegance and attention to details. And of course wedding can't be an exception.
It's not news, that Italians – are one of the most stylish men in the world. Look, for example, at Marcello Mastroianni and his perfect suits in "Marriage Italian Style". Italians are always looking perfect from head to toes (to shiny lace-up shoes!), and pay a lot of attention to details. The wedding event, being very important part of everyone's life, can't be an exception. Grooms pay a lot of attention to their suits, never forgetting about Italian traditions and their love to beauty. How can you choose your wedding suit, to look like a real Italian groom?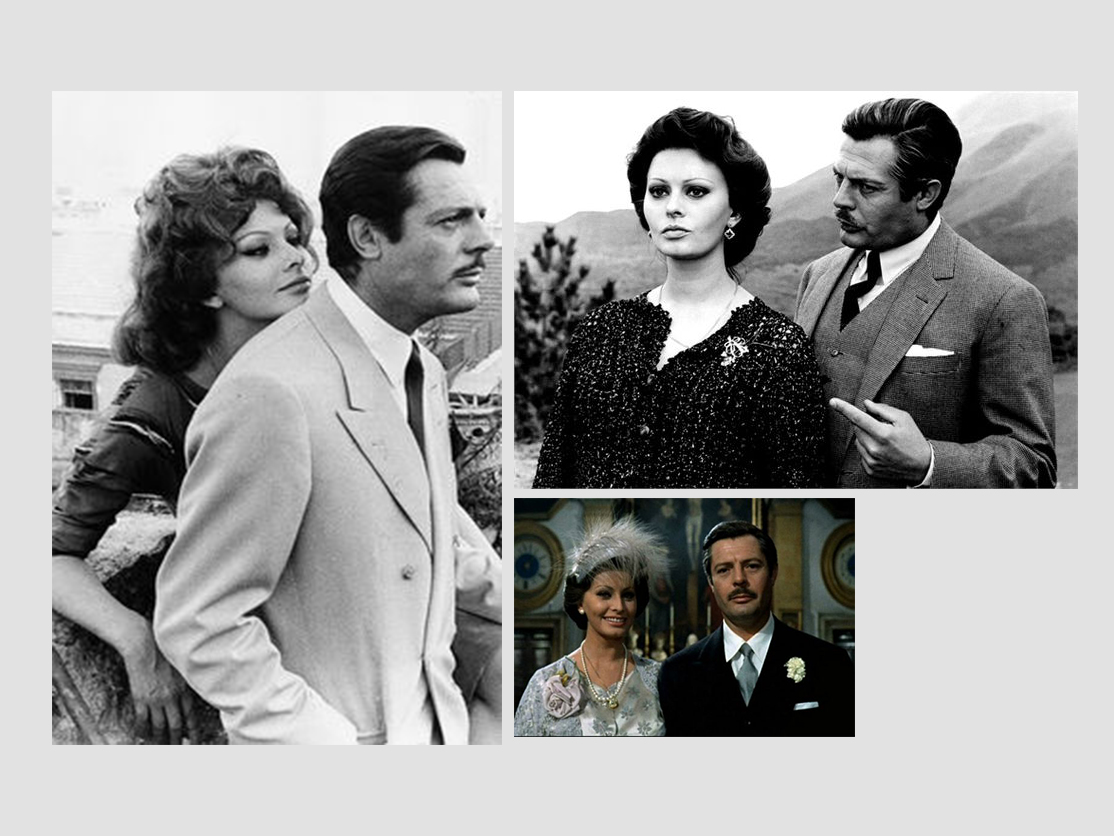 1. Only craftsmanship!
Most of the wedding suits are personally made, not bought in boutiques. Because this is exclusive and luxurious. This also reflects your individuality. And how can you resist the works of Neapolitan masters and high-quality Italian cloths? If you don't want to go so far, Milan id full of authentic Italian brands, like Gucci, Versace, Dolce&Gabbana, which will happily make a tailored suit for you. Just do not exaggerate and remember about strict italian traditions.
2. Jacket
The jacket needs to be single breasted with two or three buttons. To be even more elegant, add a waistcoat. Classic colors – black, dark blue or grey. For the summer wedding it's permitted to wear more bright colors.
3. Shirt
Classic choice – a white shirt with French cuffs. This is perfect for a black suit. If you chose another color, you can play also with the shirt, just remember to be strict with the color palette.
4. Trousers
A classic cut is an absolute necessity! No cuffs, leave them to hipsters.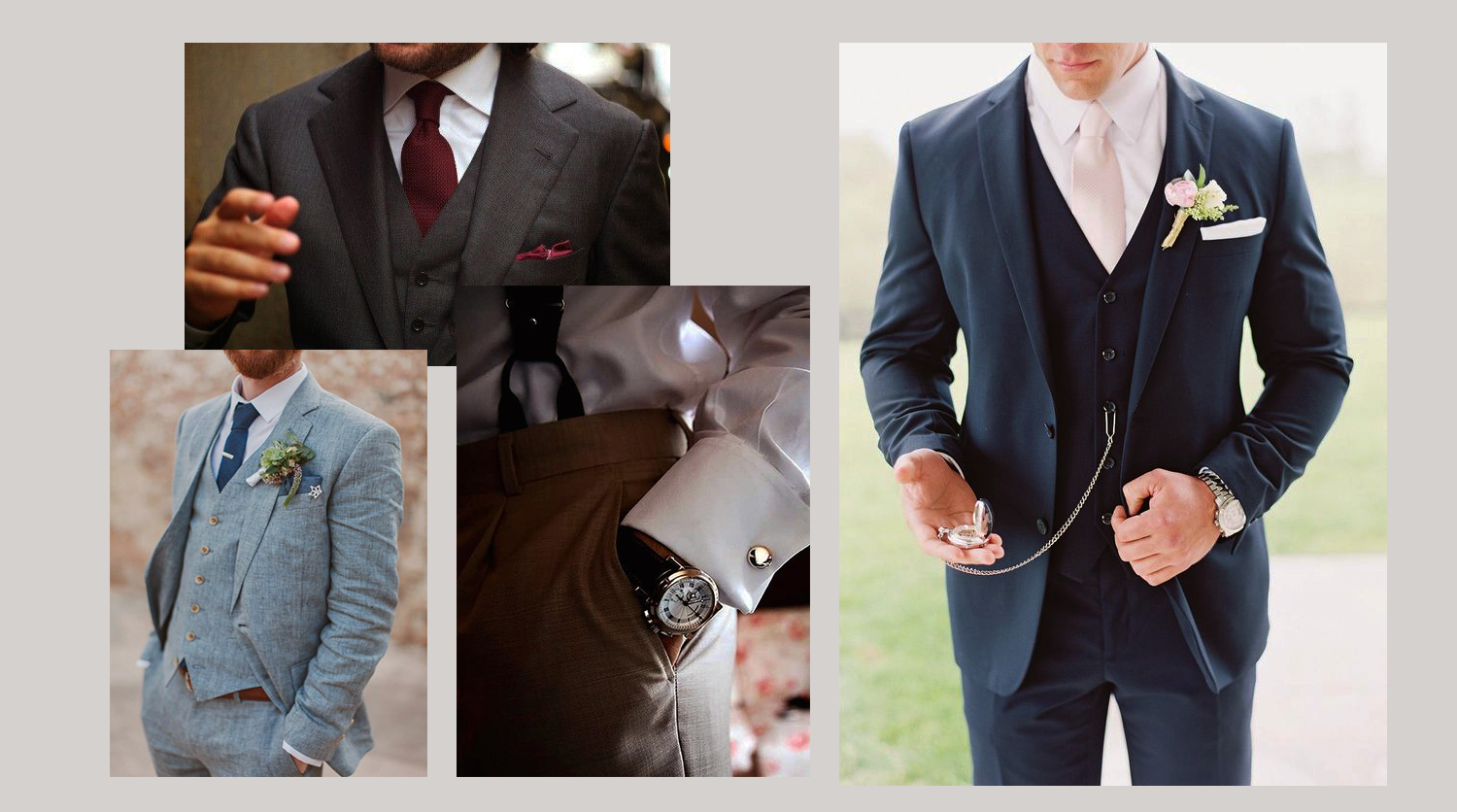 5.Tie
A classic one, not a bow-tie! It need to be made of 100% silk and we recommend you to try to avoid too lively colors. And remember, that you can take it off only after you cut the wedding cake! If you are a real fan of bow-ties, this is acceptable, but please don't take the one with the ribbon.
6. Shoes
Classic Oxfords will be a great addition to your suit. Best color is of course black, unless it is a summer wedding. The most important thing – don't forget about Italian socks. They should be black and long (it's impolite to show your ankles to guests).
7. Details
One more time! Try to express yourself and at the same time be in line with strict rules of Italian wedding style. Cufflinks and pocket square can help you with this. Choose what you like, but never forget about elegance.