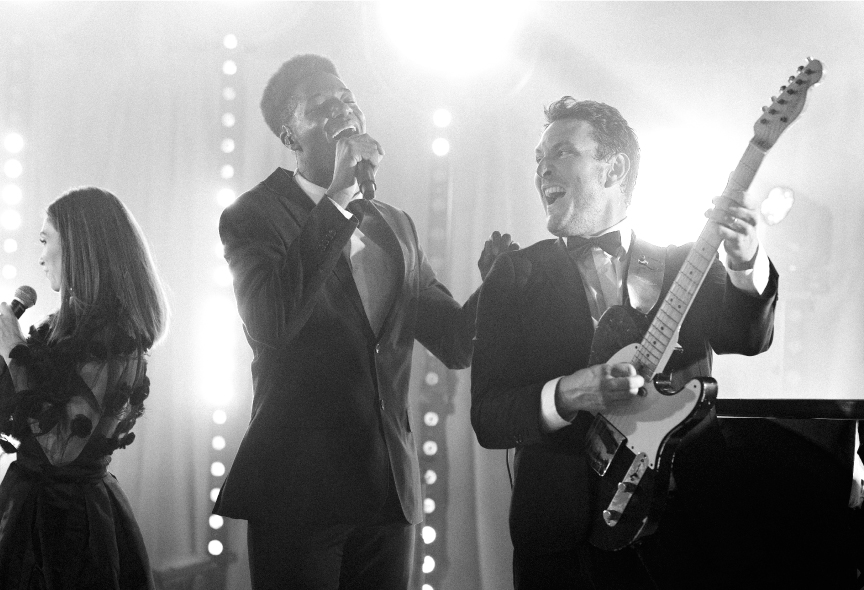 Music at the wedding is one of the most important parts of it, unseen, but creating the whole atmosphere for the event. And don't be relaxed - this is not only the first dance of the just married - there are so many more occasions!
1.Groom's entrance 
As you know, groom is the first to arrive. Choose something, that makes your man feel confident. 
2. Bride's entrance 
There are plenty of classic options for the star of the evening (the bride) to enter. We advise you to consider the instrumental versions of the songs, in case you really like the music, but the lyrics are out of the line.
3. Entrance of the friends of the groom and bridesmaids 
This part of the wedding is quite short, so in this case it's better to use a small instrumental break. 
4. Newly married are leaving the altar
Romantic and happy - this is what the song should be! It is better also not to be too exciting, because the most tense moment of the event is behind you, and now it is time to relax and let yourself be consumed by happiness!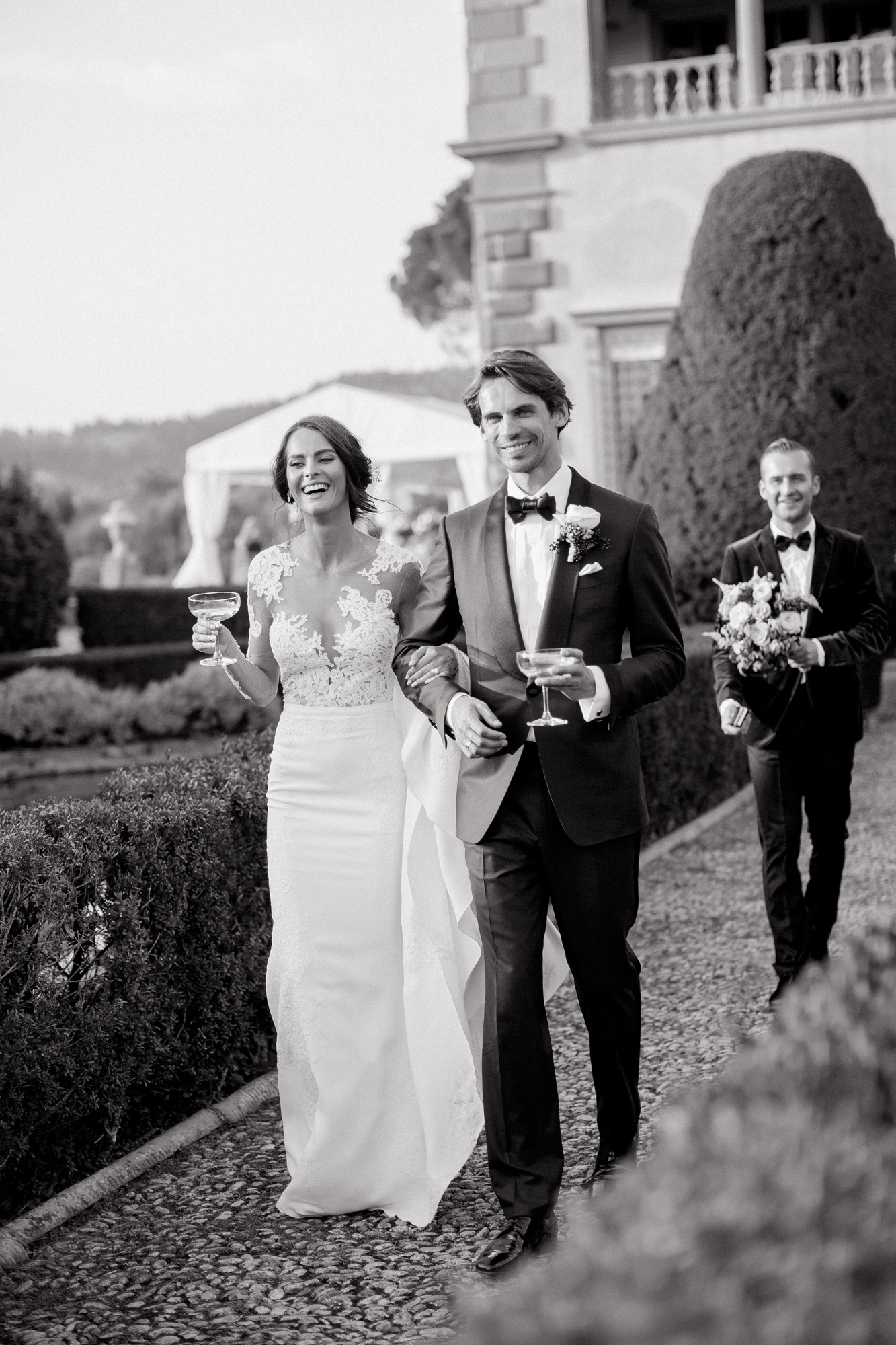 5. Music for the cocktails
A light, but happy music would be perfect, while your guests are enjoying the aperitivo. Like this they can meet each other in a relaxed atmosphere. By the way, if you love Italy, like we do, think about modern Italian classics, which will give your cocktail hour a special Italian chic. For our weddings in Italy we always find the best Italian singers!
6. Your first dance
The first dance of the just married couple is probably the second moment by the level of tension (after the ceremony itself). The dance is being rehearsed for months, and all the guests are looking at your couple. Think, which song is really "yours"?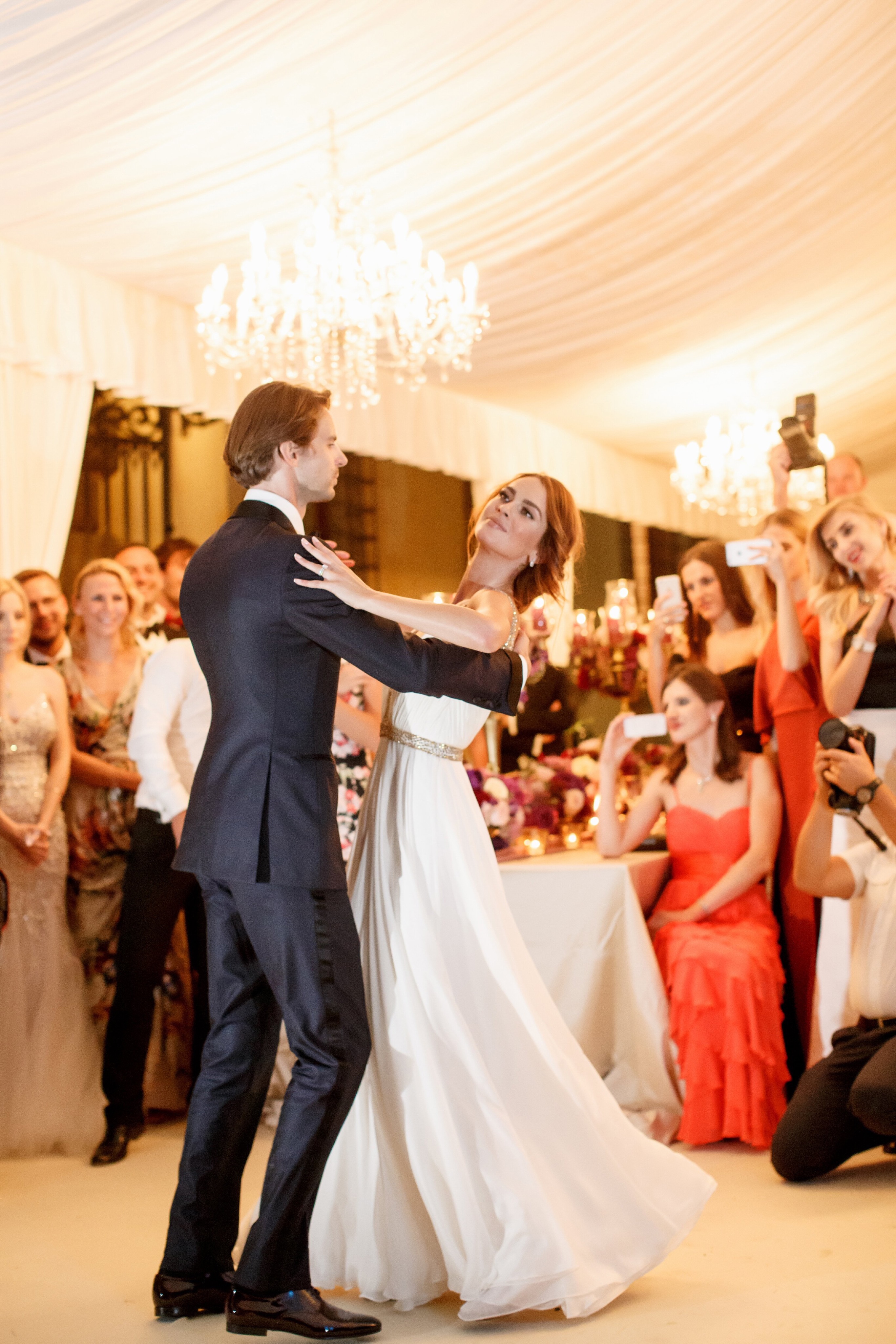 7. The dance of the bride and her father 
This touching moment will go perfectly for traditional music which your parents really love.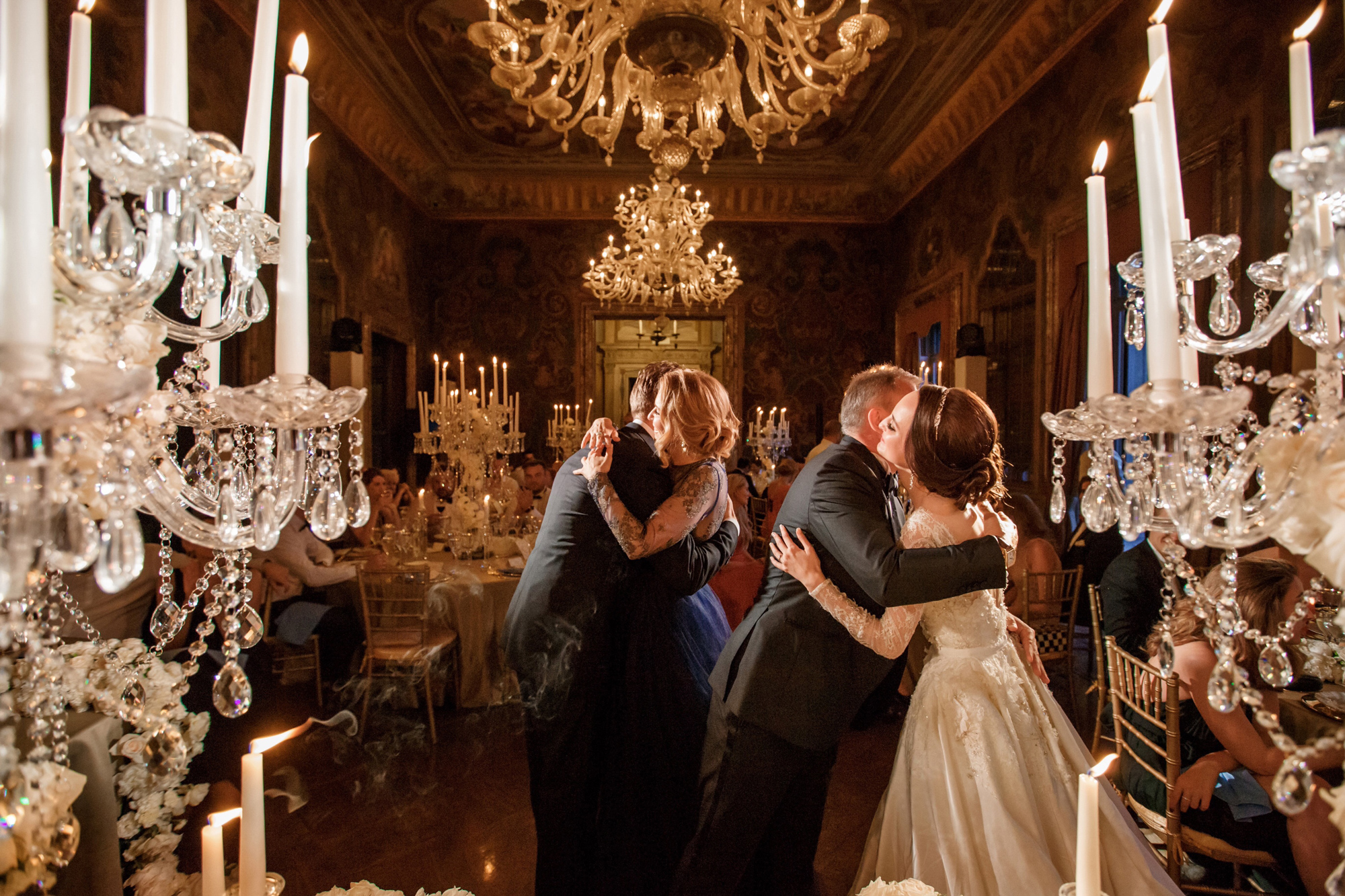 8. Music for the reception 
During the dinner it's better to use light music, that will let the guests communicate freely but at the same time will be creating atmosphere. And after the dinner its time to dance, so your playlist should be diverse - use both hits, modern music, slow songs.
9. Cutting the cake 
The sweetest momet of the celebration! Think about a pretty, tender song, listening to which you would like to cook together at your place!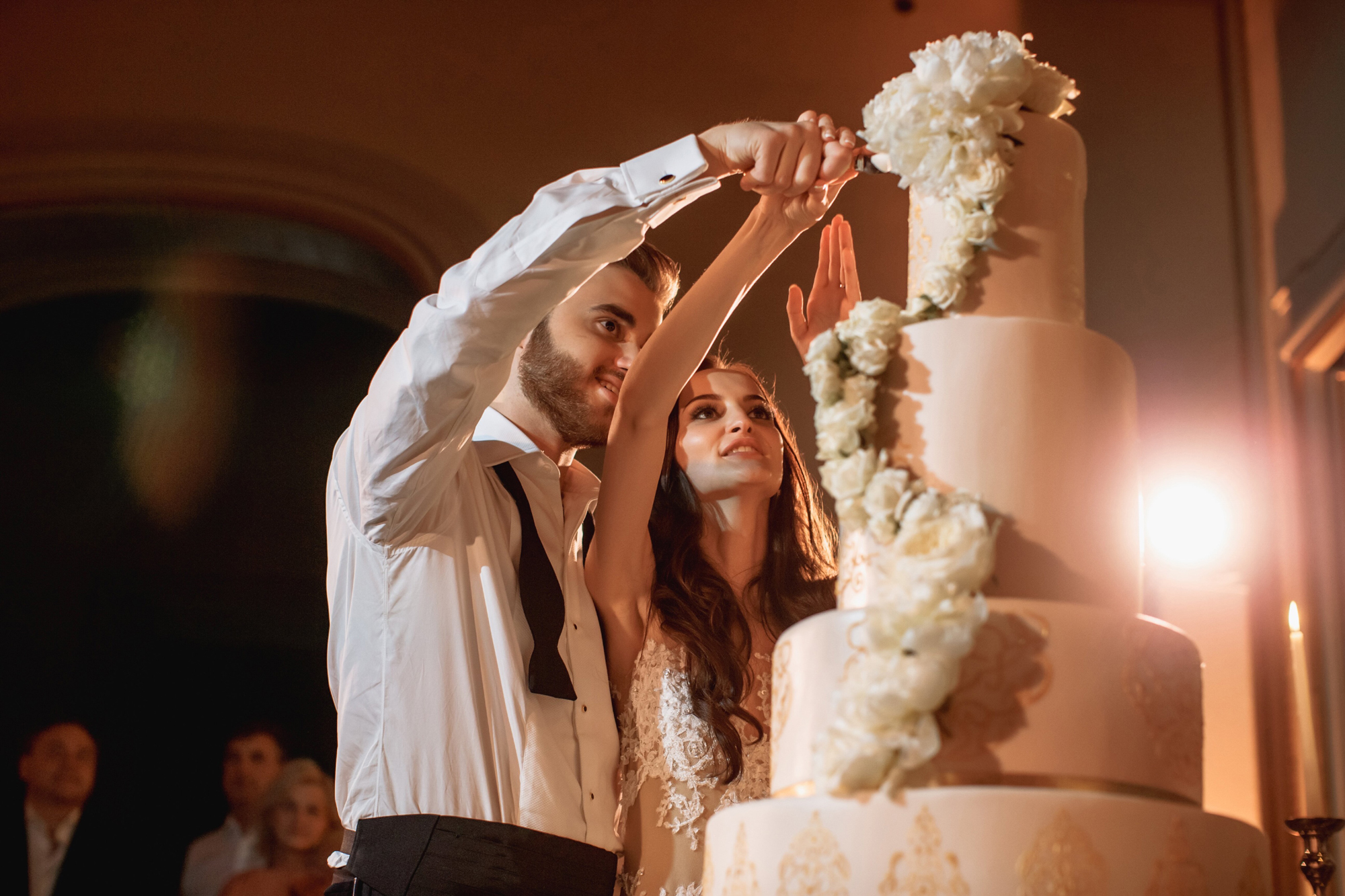 10.The bouquet 
Make your bridesmaids happy with the hits, that have been uniting you all this time! This moment of the celebration is super-fun, so let no-one be embarrassed to go to the dance floor to catch her destiny! 
We made a playlist of the most romantic Italian and French songs that will be perfect for your wedding in Italy or France!